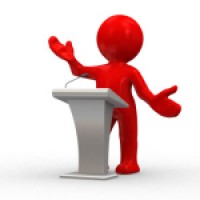 Welcome to Training Tuesday! We start off with a typical Herbalife presentation.
The idea is for you to familiarize yourself with the format of this Herbalife presentation, and then to do it yourself. You will find the slide show to this Herbalife presentation in your www.myherbalife.com back office.
So what is great about this presentation?
Well, for starters you get to see my pretty/ugly face again. 🙂 They say beauty is in the eye of the beholder. So how you do you behold?
On a more serious note, this presentation is an official Herbalife approved presentation. We suggest you stick to the official Herbalife literature and approved presentations that you will find on the myherbalife.com website.
It covers the basic history of Herbalife, the products and the business opportunity.
I have chosen the Herbalife Presentation that you will find on the United States myherbalife.com website, as a large part of our demographic, readers and followers are from the USA. Herbalife USA is also the "mothership" so to speak. That's where it all started in February 1980, with the founder and first distributor, Mark Hughes. From humble beginnings the company grew to a world-wide giant in the health and nutrition industry. Mark's dream was to take Herbalife around the world; customer by customer, city by city and country by country. The Herbalife products are currently available in over 90 countries. Mark's dream is certainly being fulfilled.
The Herbalife products are the heroes of Herbalife. Each Herbalife product is assigned a volume point value. This is to ensure that worldwide, in spite of the different currencies, Herbalife has a way to track how much business is done. To learn more about Herbalife Volume Points, click here.
So, back to Herbalife presentation. The methodology of doing Herbalife comes down to using the products, wearing the brand and talking to people. What do you talk about? The content of this presentation! You share with them about the Herbalife company, the products and the business opportunity.
So, without further ado, here is the presentation. (Please like, subscribe and share.)
Training Tuesday: Herbalife Presentation
Tags: herbalife opportunity, herbalife opportunity presentation, herbalife presentation, herbalife product presentation, herbalife products, join herbalife