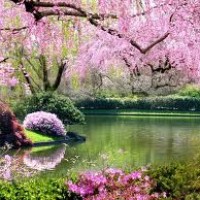 Why sexy September?

Well, because Spring is in the air!
All of a sudden the air is brighter, the flowers start blooming and the birds seem to be happier too. September is the month to start thinking about getting ready for summer. Is your beach body covered in winter flab? Not to worry. September is the month to get you back in shape!
For those of you already in our amazing Herbalife team, TeamWiki, thank you for an incredible month of August. Every contribution is appreciated. If you are only using the products to get your own results as a retail customer or wholesale customer or distributor or if you are building your own Herbalife team, we want to applaud you. Customer by customer, distributor by distributor, we are taking these life changing cellular nutrition products around the world. The goal is for each one of us to be a product of the products. The vision of the company has never changed.
Just have a look at this short reminder of the Herbalife vision by our founder, the late Mark Hughes.
Spring is in the air and momentum is building
We have just had one of our best months ever and I am super exited about "Sexy September" to be followed by the last 90 days of the year. The future looks great indeed!
The momentum that we as a team have started building during the months of July and August, is just incredible. It will set each one of us up, who are positioning ourselves, to take advantage of this momentum as this year storms to an end.
Here is the September Kick-Off Video Message for TeamWiki:
Share in Our Momentum!
If you are not a Herbalife distributor yet, there is good news. You can now enroll online in the comfort of your own home. Just follow the following quick 5 step registration process. All you need is a Herbalife sponsor. The only way that you can become a Herbalife distributor, is if you are sponsored by an existing Herbalife distributor. With the online registration process, you will require your sponsor's Herbalife Identification Number and the first 3 letters of his surname/last name.
Registration as a Herbalife distributor can cost as little as $55 US dollars, but it depends on the Herbalife country that you are in. Each country has it's own International Business Packs (IBP) which you get when you register. Your IBP will include some products to get started on, together with all the training manuals, dvd's and information you need to get started right away. In Australia your IBP costs $137 (delivered to your door) and includes two of the star Herbalife products: The Formula One Herbalife Shake and the Herbalife Tea (Thermojetics).
The Herbalife online registration system will also give you immediate access to your very own Herbalife website and back office from where you can place secure online orders at a discount, learn more about the company, products and business opportunity and much much more!
One thing is for sure – you get extreme value for money!
If you do not have a Herbalife sponsor, do not worry – one will be provided for you.
Get Sponsored Now
If you are ready to get going right away and proceed to the secure online Herbalife application form, your sponsor will be Herbalife Global Expansion Team Member, Will Kilian with Herbalife ID number 46-024370. Just follow these simple steps now:
To join us in Herbalife and get your products at a minimum discount of 25%, just follow these 5 steps.
To apply online will take only a few minutes.
Just follow these 5 easy steps:
1. Click on the following link: https://us.onlinecontract.myherbalife.com
2. For "Sponsor's Herbalife ID Number" enter "46024370"
3. For "First 3 Letters of Sponsor's Last Name" enter "KIL"
4. For "Purchased an International Business Pack (IBP) from your Sponsor?" Select "No"
5. Click "Next" and follow the instructions to complete your Herbalife membership application.
To your happiness, health and prosperity!
~ Will Kilian
(Do you want to talk? Connect with me on facebook at TEAMWIKI or email me at wjkilian@gmail.com)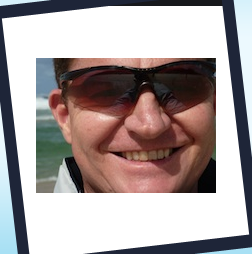 Tags: become a herbalife distributor, buy herbalife at a discount, herbalife products, herbalife shake, herbalife training, join herbalife, September kick-off call, sexy september, spring is in the air, springtime, teamwiki training, use herbalife shake, use the herbalife shake