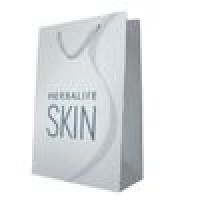 Why skin care for men, you ask?
Well, as you may or may not be aware, the skin is after all the largest organ of the human body! 🙂 For centuries men have neglected their skins while women cared for theirs, and with amazing results. Fortunately for me, as part of the male species, in 2017, it is more frowned upon if men don't use some or other form of skin care, than if they do. So now skin care for men is the norm, and if it isn't for you yet, you have come to the right place.
Basic skin care for men and women
The basic skin care for men and women are the same: cleanse, tone and moisturise. Add to that a few speciality products to care for the fine lines around your eyes and mouth, and you are set to go.
What skin care to use for men?
Men, the women will tell you, you ALWAYS  use the best skin care you can afford. Period. The body is your only place to live while you are here on earth, and we already know the skin is the largest organ of the body, hence your skin is entitled to the largest part of your budget….not your stomach! 🙂
Men have one extra need when it comes to skin care….they have to shave! Now, as a childhood friend of mine used to constantly remind us, always shave with downward motions, never up, as that damages the skin. It irks me when I see a shaving cream advertisement and I see the men shaving with upwards motions. If you are guilty; stop it.
But I digress. Men need a good shaving cream or gel as part of their skin care regime, that nourishes the skin and helps you to have a nice, smooth shave.
Skin care for men to shave
So, imagine my delight when I found a skin care range that caters for men as well as for women; a unisex skin care range, where the cleanser doubles up as a shaving gel! Men, this is awesome! And after you have shaved with your cleanser, you are done with step 1 of basic skin care! Then it's just a simple tone and moisturise and you are ready for the day; and believe me, your better half will appreciate the effort!
Now I know that to claim you found the "best" is always a misstatement, unless you qualify your statement. So I will qualify my statement by saying that I believe I found the best skin care for men and women that my money can buy. Now if you can't afford the full range with the extra speciality products included, start with at least the cleanser, toner and moisturiser. Never compromise on the quality of the skin care you use.
This is the skin care for men and women that I found, and my wife and I LOVE it!!! I hope you do too!
To showcase this product range, here is a 360 degree, interactive video, for your pleasure. (It's pretty cool, while the video is playing, click and drag your mouse to view around the room.)
Skin care for men and women video
Herbalife SKIN – skin care for men and women
Enhance the appearance of your skin with the optimum blend of Vitamin B3, antioxidant Vitamins C and E, Aloe Vera and other botanical ingredients.
Pamper yourself with lush textures; soothe yourself with silky soft lathers. Be inspired by radiant essential oils and fresh, rejuvenating fragrances. Surprise yourself each day—and all day—with experiences as illuminating as they are luxurious.
The price of quality skin care is well known. This Herbalife SKIN range is not the cheapest you can get, and also not the most expansive. It is however extremely good quality, luxurious to be precise, and worth every cent. In other words, when it comes to skincare for men and women, it is value for money.
Now, if you are going to fall in love with it like we did, you will want to by this skin care for men and women, i.e. the Herbalife SKIN products at the best prices possible.
As with all Herbalife products, there are only 2 places you can buy it from: You can either buy it as a retail customer from a registered Herbalife distributor, or you can buy it directly from Herbalife as wholesale consumer by becoming a Herbalife member yourself. The last mentioned option is your best value for money, as you start off with a 25% discount on all Herbalife products. And, if you love the products, and know that you are going to keep using it, there is no reason not to become a Herbalife Senior Consultant, as this puts you on a permanent, lifetime minimum discount of 35%. Just imagine, cutting 35% off your skin care cost, using top quality products; it's a bargain!
The benefit of becoming a Herbalife Member yourself is that you cut out all middle-men and you immediately buy at a minimum discount of 25% from the comfort of your own home, and at your own time. The online ordering process is quick, easy, and safe.
[Beware of auction sites like eBay and Amazon. Registered Herbalife distributors are prohibited from selling Herbalife products on these sites. This means that people selling on these sites, are either selling fake products or products that might have expired. Even if they sell the real deal, they still do so unethically and will in all probability be terminated by Herbalife. Their customers will unfortunately also not enjoy the amazing Herbalife Gold Standard Guarantees.]
To learn more about how you can legally and ethically purchase Herbalife products at a discount by becoming a Herbalife wholesale consumer, or distributor, click here:
Please feel free to leave your comments below and share your favourite Herbalife tea recipe with us.
Tags: herbalife skin, herbalife skin care, skin care for men, skin care for men and women, skin care products, skin products, skin products for men, unisex skin care