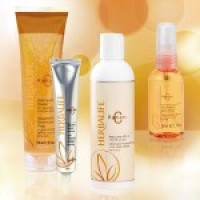 Problem Skin? This worked for me! No More Spots!
Can anyone identify with 'problem skin'? Yes? Well I can too. Are you aware of the Herbalife outer nutrition range? No? Well read my story and see if this is helpful to you.
As a teenager, like many other teenagers, I went through a very long period of having problem skin. As an adult my skin has improved, but I still have to take care of it to maintain it. I was told that Herbalife inner nutrition can help my skin. Really? You drink Herbalife shake and my pimples disappear? How does that work? Well my pimples did not disappear. What I can say is – my problem skin certainly improved using the Herbalife shakes.
How can this help with Problem Skin?
But how you ask, can this help with problem skin? I was told that if you gave your body the right nutrition, your skin will respond too – in my case it was just better.  Herbalife is based on cellular nutrition, which means it feeds the smallest part of my skin – the cells that make up my skin. I started using the Herbalife Radiant C Daily Facial Scrub as part of my daily facial cleansing routine and over the following weeks I gradually saw a difference. I must be honest, I used it, because my husband (he didn't just recommend it) – he actually bought it for me. It's always your loved ones who know your inner turmoil and go out of their way to help you.
Generally I am quite positive and confident, but I truly (privately) had a complex about my problem skin.  The first thing I looked at when I saw someone, was their skin.  Being a dentist you would expect me to look at someone's smile!  I just wanted to have flawless skin like the supermodels in the magazines. Well, I added the Herbalife Radiant C Daily Facial Scrub to my Herbalife products.  The result was a vast improvement in the condition of my problem skin when I combined the inner and outer nutrition.
I religiously use the Herbalife Radiant C  Daily Facial Scrub, which is part of the Herbalife outer nutrition range. This Radiant C Daily Facial Scrub really put my problem skin into a positive overdrive!  Even now,  if I do get a red spot or two, it is nothing compared to what I faced in the mirror then. I once had a conversation, with a lady who had a warm disposition and worked in the beauty industry.
I shared my results and I was positively delighted when she said 'if you are getting good results with that, then continue to use it'.  I've never made my skin the conversational topic (for obvious reasons) with someone I have never met, let alone someone in the beauty industry, because they are really well informed and trained in their field of expertise.
So what is in the Radiant C Daily Facial Scrub?  The scrub contains jojoba beads and Vitamin C.  It gently cleanses and exfoliates your skin, in other words it removes the dead skin cells, leaving your skin soft, supple and revitalised.  Even though I have quite a sensitive skin, the Radiant C Daily Facial Scrub, works very gently, without causing any irritation.  The combination of Herbalife's inner and outer nutrition has
given me the best long term results I've ever had.  No more problem skin! Hoooweee!
I don't see myself as someone who has problem skin anymore.  I might not hit 10 out of 10 on the supermodel scale, but I get 10 out of 10 from me.  The Herbalife Outer Nutrition products, especially the Radiant C Daily Facial Scrub has given me a new appreciation for my own skin.  I am now truly happy in my own skin.  You can have this feeling too.  Ready to start a new journey?  Well, you have come to the right place………

(Compulsory Legal disclaimer: These results are not typical. Individual results will vary.)
Tags: facial scrub, herbalife outer nutrition, Patchy skin, problem skin, radiant c, spots, vitamin c for skin, vitamin c for your face