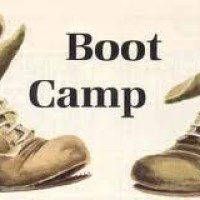 This new distributor bootcamp training series will teach you the basics of building your Herbalife business. Although all Herbalife distributors are independent, you are surrounded by support. First of all, you have your Herbalife upline, starting with your sponsor.
The fact is that Herbalife provides you with all the support, training, materials and information you need to build a successful Herbalife distributorship without the assistance of your sponsor or your upline.
However, if your upline does provide additional training or assistance, it just gives you that extra support.
The ezhealthbiz.com website is such a training support for all the Herbalife distributors in the distributorship of Global Expansion Team members, Will & Suné Kilian. As a matter of fact, most of those trainings are free and open to all Herbalife distributors, no matter in whose team they are. After all, in Herbalife we are just one big family. All are welcome. If you don't have a sponsor, we will adopt you. 🙂
Bootcamp Training Video 1:
Bootcamp Training Video 2:
Bootcamp Training Video 3:
Bootcamp Training Video 4:
Bootcamp Training Video 5:
Bootcamp Training Video 6:
Bootcamp Training Video 7:
If you have enjoyed this Herbalife bootcamp training series, please leave your comment below or use any of the social media sharing buttons to help us to share this message.
If this bootcamp training has inspired you to become a Herbalife distributor, you can do so right now.
Become a Herbalife Distributor 
To join Will & Suné Kilian's Herbalife distributorship, you can do so right now from the comfort of your own home. Their sponsor details are as follows:
Sponsor name: Willem KILIAN
First 2-3 letters of your sponsor's last name: KIL
Sponsor's Herbalife ID number: 46024370
You can use these sponsor details to register online at: www.myherbalife.com. Just choose your country of residence, fill out your sponsor's details and follow the easy 5 step process.
Or you can call the Herbalife Distributor Services in your country, give them your sponsor's details and get started right away – getting sponsored by phone.
International IBP Price List and Distributor Relations Contact Detail
Here is a list with the contact details of all the Herbalife Distributor services world wide and the price of the International Business Pack in each country. If your country is on this list, Herbalife is in your country and you can get going right away.
WW IBP Price List – Distributor Relations
Tags: herbalife, herbalife application, herbalife bootcamp training, herbalife registration, herbalife sponsor, how to make money in herbalife, join herbalife, join herbalife online, new distributor training