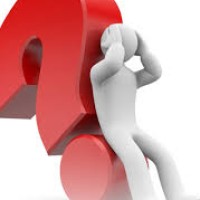 Herbalife24 Fit Challenge – Day 3
Why why why????
Why are we doing this?  Why have we embarked on this crazy journey?  Ok here are all our reasons for doing this challenge:
We want to look better now than we did when we were 20.
We want to feel better.  In fact we want to feel great!
We want to prove to ourselves that we can stick to this, come sun (not so sure if we have that here in the UK) or snow (definitely in the UK)
We want to show the ups and downs of the journey.  Why? Because most of the time, you see someone's before and after picture but you have no idea how they got there.
We want to set an example to show people with busy lifestyles that they can do this too if they choose to.
We want to make a difference to someone's life.  Yours, a friend's, a neighbour's – somebody!  Anybody!
We want you to know that if you are doing a new program, you are not alone.  We might be in a different hemisphere or on the other side of the globe, we don't have be directly next to you, to motivate you.
What is your why?  Remember this?
When the 'what' and the 'how' breaks down and you still have a strong 'why' (reason to continue), then your 'why' will find a way.
Our Herbalife24 Fit challenge
We must say, that we don't feel stiff or sore after the last 2 days exercise.  Not getting complacent as we don't know what is still waiting for us.  But the mornings!!!!!  Why is it so difficult to get up in the morning?!  THAT is the most difficult part of our challenge!!!!  Today was our first day having to use weights.  Another step up from yesterday.  If you don't have weights, use a water bottle.  These exercises are very specific for the upper body.  It's amazing how heavy a 1kg (2,2lb) weight can feel during a workout.  15-20 minutes and that's it!  And we survived.

Product feature:
For use after aerobic exercise
188 kcal per serving
Contains 36g specially selected carbohydrate and high quality dairy protein in each serving
Protein contributes to the growth and maintenance of lean muscle mass
Provides vitamins B1, B2, C and E, along with iron
No artificial colours, flavours or sweeteners
Casein and whey proteins are both high quality dairy proteins and are recognized for their excellent amino acid content.
HEALTH FACT:
Recovery is an important part of any workout or competition. Athletes are recommended to consume 1.0 – 1.5g/kg body weight of carbohydrate in the first 3 minutes after exercise to replace glycogen stores following prolonged endurance exercise.
USAGE
Mix 4 level scoops (50g) to 250ml of water. Shake vigorously. Consume within 30 minutes following aerobic activity.
This product should be used as part of a balanced and varied diet in line with a healthy lifestyle.
Herbalife (UK) guarantees that every product from every batch produced is screened for prohibited substances by an independent third party. For your assurance, products may be tracked using the batch number on the product and checked at www.koelnerliste.com
Just follow these 5 simple steps if you would like to connect with us via Herbalife.
Click on the following link https://uk.onlinecontract.myherbalife.com/ (Change the country of residence if necessary)
For "Sponsor's Herbalife ID Number" enter "46114499"
For "First 3 Letters of Sponsor's Last Name" enter "JUL"
For "Purchased an International Business Pack (IBP) from your Sponsor?" Select "No"
Click "Next" and follow the instructions to complete your Herbalife membership application
Tags: Herbalife24 Challenge, herbalife24 DVD Series, herbalife24 fit, nutrition, Weight Loss