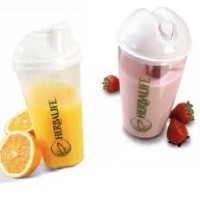 Herbalife protein shake recipes…….
What's the first thing that comes to mind when you hear protein shake?  Gym?  Body builders? Not my cup of tea? Tasteless gloopy stuff that you have to drink with your eyes closed? Or do you see a colourful ensemble that makes your taste buds want to dance?  Well do I have news for you!  Herbalife's Formula 1 Shake, comes in some delicious flavours.  Vanilla, chocolate, strawberry, cappuccino (adults only….kiddies might be bouncing off the ceiling) and my favourite, cookies and cream!  When combined with your favourite ingredients, it opens up an endless world of Herbalife protein shake recipes.
Herbalife Formula 1 Shake is food.  It's based on cellular nutrition.  It is perfectly balanced to absorb and nourish the smallest part of your body – your cells.  It's an easy and fun way for your children to be involved.  Most children love the thought of having a 'milkshake'.  With all our yummy flavours, they can have a lovely nutritional milkshake. Your Herbalife protein shake recipes can be as simple or complicated (it should never be difficult) as you want to make it.
 
Let's try a few Herbalife protein shake recipes.
Let's keep it simple:
200ml orange juice
1 scoop tropical fruit shake
Shake it up!! That's it! No I really mean it, that's it. Enjoy!
Now let's make it exotic:
250ml goats milk
1 scoop cappuccino shake
stoned dates (I cut the dates and soak it in the goats milk overnight to make blending easier)
2 walnut halves, chopped finely
Blitz up with a blender and enjoy!  Tip: adjust ingredients to make it really thick, garnish with toasted walnuts, and you have a decadent dessert ready to go.
Your Herbalife protein shake recipes are a delicious and fun way of adding nutrition to your day. If you like something, go ahead and add it. No one is going to tell you, you can't. When you experiment with different Herbalife shake flavours, fruit and healthy ingredients that provide a variety of textures and colours, then a shake will never be boring again.
Let's slip in another quick one .  This is one of our Herbalife protein shake recipes we use for our family breakfast.  These measurements are approximate.
1/3 cup of oats
1/3 cup high fibre bran
1 banana
a handful of berries (or whatever fruit is in the fridge)
1/2 cup soya yoghurt
1 scoop vanilla shake
2 scoops cookies and cream shake
1/2 cup soya milk
Blitz up in a blender.  This combination provides a delicious shake for 3 people.
You can use any liquid (water or juice) and if you use milk (dairy, soya, almond, rice or coconut milk), they are all suitable for your Herbalife protein shake recipes.  You can make it to which ever consistency you like.  Limitless imagination?  Unlimited combinations to tantalise your taste buds……Come on!  What are you waiting for?  Come and join us for some Herbalife fun!!
Tags: herbalife protein shake, protein shake diet, shake recipes