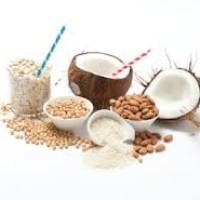 Healthy grocery list for your cupboard
Have we wondered why most of the time we make big or wrong choices when buying our groceries – hence the saying what you put inside your body is what you are on the outside. Healthy grocery list for cupboard includes your tinned and dry foods that you can store and use regularly  Not all of the foods on the shelves are good and I have learnt that now through my Herbalife.
Shopping for your cupboard be interesting and funny. healthy shopping of dry goods first needs your understanding of what is good and its advantage over the other. Instead of buying white pasta buy whole-wheat, it is high in fibre and has B vitamins. Baked beans, buy dried beans and cook it is lower in sugar content. Tinned fruit, buy fresh fruits that is in season again lower sugar content.
Healthy grocery list shopping for your breakfast
Cornflakes and cereals instead buy  muesli, oats and the best Herbalife shakes, which comes in five delicious flavours. Herbalife shakes are a compelete meal to help you start you day with all the nutrients and vitamins your body needs. Muesli and oats are high in fibre and they will keep you regular.
What do you use when cooking?
Buy cooking spray instead of cooking oil, it is low in fat and you use less. Also it is recommended to grill, bake or roast your foods as compared to deep frying, heated oil is not good for our hearts. Instead of buy tinned soups, buy fresh vegetables and prepare the soup. there will be less salt and fewer preservatives.
Healthy grocery list snacking
Everyone loves snacking!!!
Healthy buying on snacks
Some of us has a sweet tooth we cannot rule that out. Instead of buying sweet biscuits buy digestive or whole wheat biscuits. There is more fibre and less sugars. Buttered popcorn make your own popcorn without salt.
Crisps various kinds and names, stead opt for seeds, nuts or whole wheat bakes not fried. On seeds agained opt for raw seeds rather than roasted and salted nuts. salt dehydrates you. As compared to crisps seeds and nuts have more nutritional value, fibre and good fats. Raw seeds also help in breaking down stubborn belly fat.
To see the results we get because of a healthy grocery list, click HERE