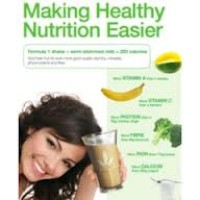 Health Tips – Always we talk and share healthy tips, what to eat and what  to avoid. In rare cases do we discuss or talk about the importance of detoxing our bodies and the intake of fibre. A healthy digestive system is crucial to living a healthy life.
We take very good care of our nails, skin and hair most of the times but give less attention to the most vulnerable part of our body – the digestive system. Hence the occurrence of unnecessary illnesses  which we are at most able to control e.g. constipation, irritable bowel syndrome and stomach cancers.

The intake of fibre is very important as it regulates our digestive system. There are two types of fibre: soluble and insoluble. They both are essential to a healthy digestive system.
Soluble fibre absorbs water in the stomach It also benefits in regulating blood sugar levels and managing cholesterol levels. Insoluble fibre – this passes through the digestive system and aids the bowel movements, excretion of wastes and toxins from the body. Its best function is that it keeps us regular!!!
The recommended daily allowance of fibre for men and women is 25-30g per day, but we usually don't get this amount in the foods that we eat. Most foods are too processed, ridding them of all the fibre. if we don't take enough fibre, our bodies and our health becomes miserable. The body will simply not function well. Why is that? If your fibre intake is inadequate  you will not have a healthy digestive system.
I started using what we call "The broom",
(the nickname for Herbalife's fibre supplement product) and for sure it swept all the clogged materials in my body right out. I felt like I had a new body. My health improved; I always stay regular.  Now my body gets to absorb all the nutrients it needs very well. Besides that, taking the right quantities of fibre everyday makes me fuller for longer and it controls my appetite. Doing one thing right, I get to solve more than three problems which might affect my health and cost me more money, the pain and wasted time.
Take care of your dietary fibre intake today, and experience the benefits
of a healthy digestive system tomorrow.
For more information on Herbalife's fantastic range of supplements, including its dietary Fibre supplement and detox products to get you a healthy digestive system again, CLICK Here  now.
Author: Monica Matemera
Tags: detoxing, digestive system, fiber, fiber supplement, fibre, fibre supplement, healthy digestive system