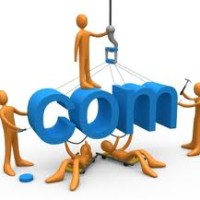 Building your own website is easy
Today it is very easy and cost effective to build your own website, start an online business and focus on list building.
[The money is in the list – Video]
The basics of building your own website and the importance of list building
In the above video I share the basics of building your own website to start your online business. Be sure to connect with me, or opt into my TeamWiki PowerList as I will go into more detail in future blogs. In short, these are the elements you need:
Domain name registration
I recommend GoDaddy.com. It is quick, easy, very user friendly and CHEAP!
Use this referral code to get 35% off: WOW4unow
Hosting services
I recommend Hostgator. Most online marketers use Hostgator. Their customer service is very good, prices are reasonably cheap and it is a reliable host.
Click on this link to check them out: HostGator Link
WordPress
WordPress is free and can be installed to your website straight from Hostgator.
You can use a free WordPress theme, but I recommend something like Optimizepress (version 2 is about to be released!) to design the look and functionality of your website. Playing around with your own website is the best way to go. That way you get a feel for it. If you want to change your design later, you can. You are in complete control. (If you want more information on OptimizePress subscribe to my list and sent me an email.
Instead of WordPress you can install Weebly, also free and also through Hostgator.
Autoresponder
I use Aweber, but you can use anyone. Aweber is very reliable and one of the best.
Check it out here: AWEBER LINK
Once you have all of the above, you simply play around and build your own website. No need to be reliant on anybody else.
The EZHealthBiz System
If however you would prefer a plug & play system, you can either join me in EZHealthBiz where we promote niche specific cellular nutritional products for optimum health, weight maintenance and performance sports nutrition. Your initial registration is about $100 US, depending on what country you are in. In some countries, like the USA, you can register for as little as $60. Using the EZHealthBiz Online Marketing System is free for our all our members.
Click HERE to find out more about the EZHealthBiz Opportunity
Building your own website is both exciting and rewarding. List building and list communication is a vital aspect of building a long term, sustainable online business.
To your happiness, health and prosperity!
~ Will Kilian
p.s. If you are not on my TeamWiki Powerlist yet, just opt in below and connect with me.
To join me in Herbalife and get your products at a minimum discount of 25%, just follow these 5 steps.
To apply online will take only a few minutes.
Just follow these 5 easy steps:
1. Click on the following link: https://us.onlinecontract.myherbalife.com
2. For "Sponsor's Herbalife ID Number" enter "46024370"
3. For "First 3 Letters of Sponsor's Last Name" enter "KIL"
4. For "Purchased an International Business Pack (IBP) from your Sponsor?" Select "No"
5. Click "Next" and follow the instructions to complete your Herbalife membership application.
If you first want to find out more
about Herbalife
and Our Team
(TeamWiki)
Join my Private TeamWiki PowerList Here:
~ Let's grow together. ~
Tags: aweber, building your own website, godaddy, hostgator, list building, optimizepress